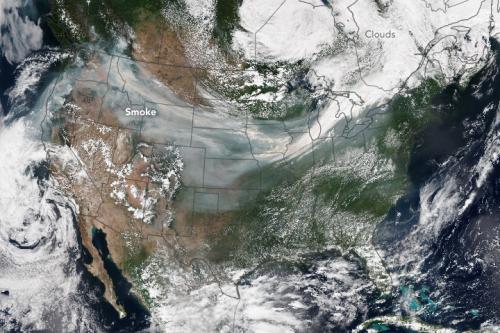 This summer there have been dozens of forest fires in the Western U.S. and air quality in northern California, Oregon, Washington and Idaho is listed as hazardous.  NASA just released images of September 4, 2017 created from two sensors on the Suomi-NPP satellite showing the extent of the disturbance.
You can view the images and read more about this event on the NASA Earth Observatory site at:
https://earthobservatory.nasa.gov/IOTD/view.php?id=90899&src=eoa-iotd
The VIIRS sensor provides a visible light image of the smoke spreading across the US.  The OMPS sensor maps airborne aerosols, primarily in the upper troposphere.