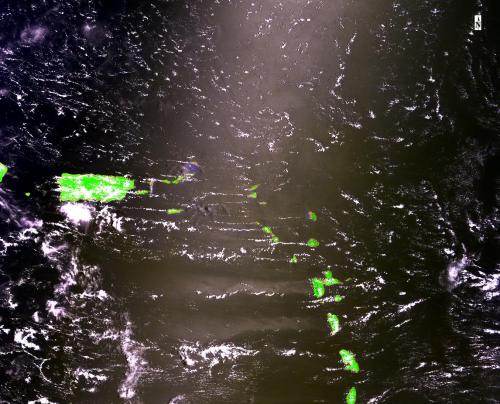 Any of us that have worked with satellite images over the ocean have had to deal with sunglint obscuring parts of the water.  Perhaps this is not all bad after all. 
Take a close look at the MODIS fasle color image of the Lesser Antilles acquired on 9 August 2014.  You will see more glint from the smooth waters on the leeward side of Guadelope and Dominica.  Scientists can use this information to gain more details about the winds and waves. 
Check out the NASA Earth Observatory article to learn more on this topic.