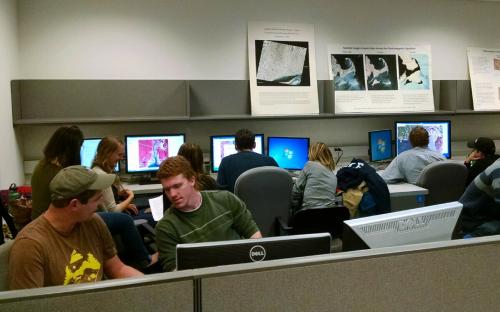 In 1992 Prof. Ron Smith saw a need at Yale for a Center that could train and support students and faculty in the new field of satellite-based remote sensing.  The Yale Center for Earth Observation was created as a research center in the new Yale Institute of Biospheric Science and we have been going strong for 25 years!
It is safe to say that an awful lot has changed in the field of remote sensing over these past two and a half decades.  What has not changed is our commitment to supporting students and researchers here at the university.  One other constant has been the sterling leadership of Prof. Ron Smith.  With the start of this new year Prof. Xuhui Lee, F&ES, will take over as the second Director of the YCEO.  We all look forward to celebrating his 25th anniversary at the helm!
Timothy Brown of the F&ES Communications Office has written a nice article about this anniversary.  We encourage you to read the article in the recent issue of the Yale F&ES newsletter.